Calvarial Defects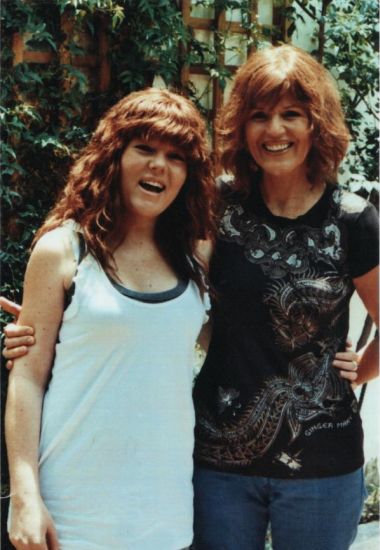 Debbie (pictured here with her mother)

She had a very difficult childhood with severe cancer leading to the loss of half her ribs and the top of her skull.

Her South African surgeons included Dr Martin Kelly (Sunninghill, Netcare) and Professor Peter Beale (University of the Witwatersrand).

Debbie went to the USA and had titanium put across the top of her skull.

Ultimately it did not work, with mesh protruding through her fragile skin.

The wires put inside her rib cavity almost punctured the spine, when she was jumping for joy on a trampoline.

Now in late 2009 she lives a productive happy life, with care.

There is a plastic device across the top of her head where skull should be, made by specialist technician Jamie Els, affording some protection. And she has a beautiful natural hair wig.

Debbie has a major calvarial defect (hole in the skull) which is not due to burns, but she, too, is a survivor.