Press Release

Max, Hai-Ting, Seif, Fursy and others exploring Jo'burg and the Draksenberg. Teenage burns survivors outreach, October 2009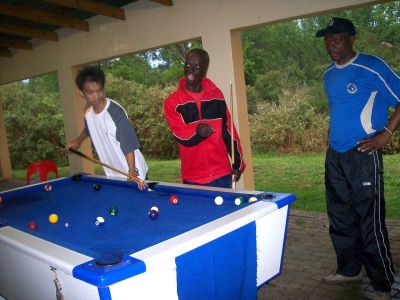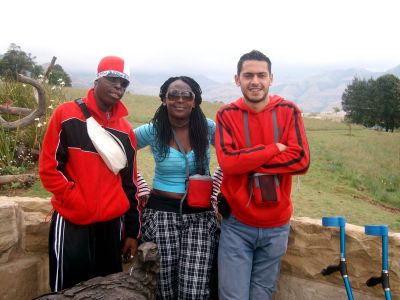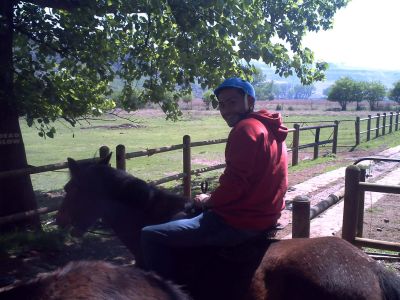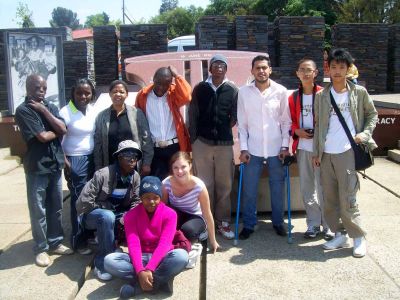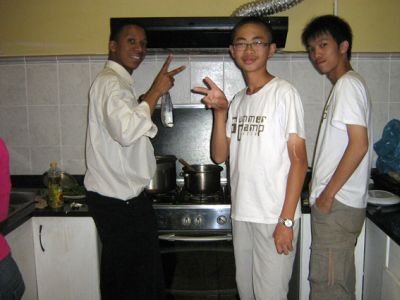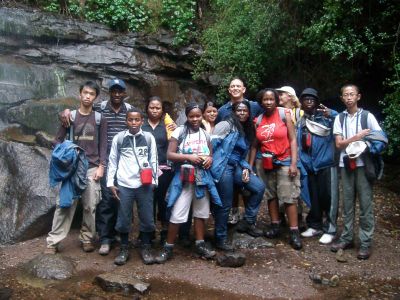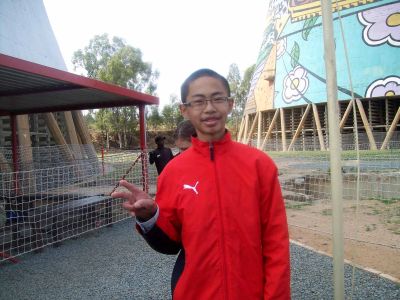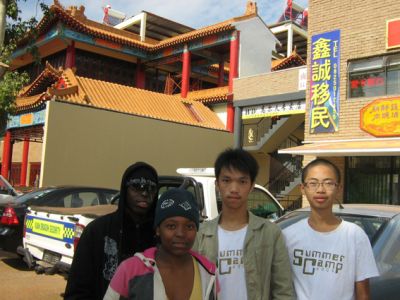 Teenage burn survivors celebrate
Drakensberg Adventure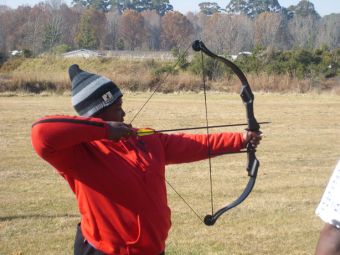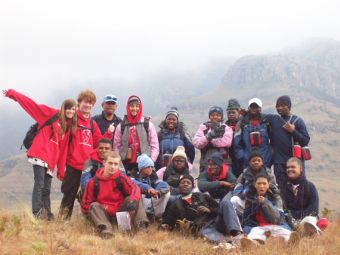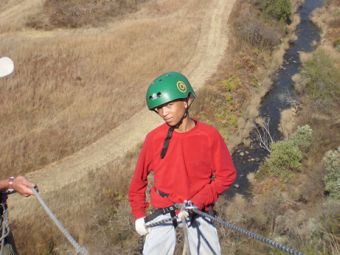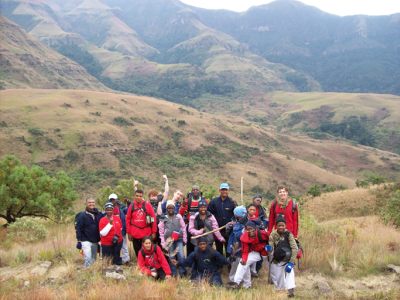 Having just returned from a demanding range of activities on snowy summits and in green valleys in the Drakensberg, Children of Fire's brave team of teenage burn survivors celebrated their achievements at Mamma's Shebeen restaurant in Greenside. The teenagers were thrilled to be congratulated and handed certificates by celebrity guests while gobbling down the delicious African food. Mamma's Shebeen kindly agreed to host this event and provide meals for the teens from their wide ranging menu including dishes like, "Fhazi Calamari" and "Nkosi's chicken livers".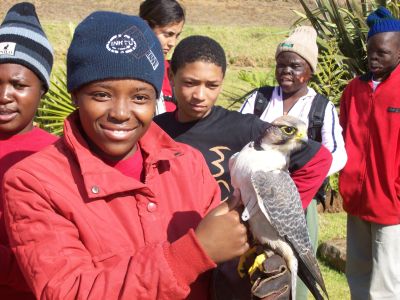 Six burns survivors at Falcoln Ridge, Drakensberg, Winter 2008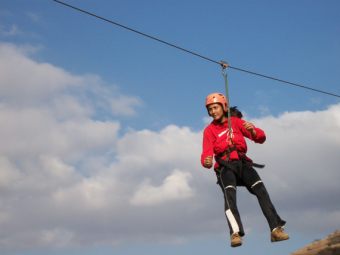 From 28 June – 4 July 2008, eleven teenage burn survivors, four fire fighters from Msunduzi Fire Brigade and one from Durban Central Fire Brigade, a Psychologist and two international volunteers from Children of Fire embarked on the 2008 Drakensberg Adventure, based at the stunning Dragon Peaks resort. This year two teenage burn survivors from Tunisia joined in the adventure, along with two from the Western Cape, one from KwaZulu Natal, one from North West Province, four from Gauteng, and one from the Eastern Cape. The brave team faced challenging activities for the first time including abseiling, hiking, quad biking, zip lining and visiting Amangwane royalty. This venture helps teenage burn survivors to overcome challenges which will boost their self esteem. The fire fighters included experienced climbers. Their involvement strengthens the long links between the charity and emergency services. All participant returned on Friday 4th July 2008 with life-long memories to tell their school peers, neighbours and family.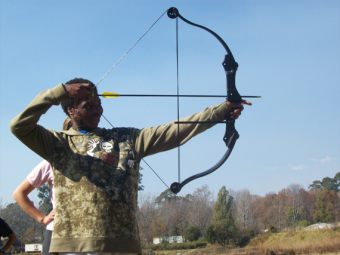 Salome Aphane follows the international modelling trend of bald is beautiful. The sweet 14 year old from Hammanskraal lost all her hair after she suffered severe burns to her head, hands and arm at age 11, when a candle fell over in her family's shack. In an attempt to hide her baldness from taunting peers and teachers, Salome sometimes wears a wig. We hope that the Drakensberg programmes will give her the self-confidence to become more comfortable with her appearance. Sameh (which means tolerance in Arabic) Chiboub (18) from Tunisia was burned in a brazero (small gas heater) accident. She has loved sharing experiences with other youngsters who can understand what she has been through: "I'm so happy to be travelling from the highest end of Africa to the lowest, and to see what wonders the country has to offer. The Drakensberg trip gives hope to child burn survivors across the African continent."
In the past this outreach has provided teenagers with a strong sense of achievement and confidence to face a society which alienates them because of their disfigurement. This is most vital in adolescence when they can be self-conscious and vulnerable to depression. In June 2007, Children of Fire arranged for another group of 17 burn survivors, fire fighters and volunteers to head out on a similar project, where they climbed Mount Kilimanjaro, Tanzania. The children found themselves standing on the roof of their continent; an experience which will stay with them forever.
Children of Fire believes that such initiatives are paramount for the psychology and rehabilitation of children with burns, as it teaches them that they are survivors, not victims. They can achieve things equivalent to or better than the people who reject them. The charity and emergency services cooperate on fire and burn prevention across the country.
The teenage participants hope to educate society in Africa that disability or disfigurement should not hold them back from anything.
For further information, please contact Chris Wilson or Michelle Daniels on (011) 726 6529 or 082 735 3783 or 082 334 0891.

www.firechildren.org