North African Office

Children of Fire North Africa's team received a copy of safety booklets from London.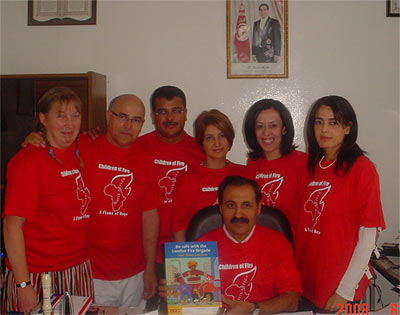 Outside Aziza Othmana Hospital, Tunis, June 2008.
Third-from-right: Professor Amen Allah Messadi, Chairman-designate.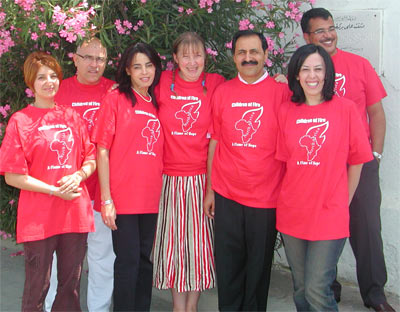 North meets South

Yassine and Sameh, two Tunisian burns survivors, hiking in the Drakensberg in July 2008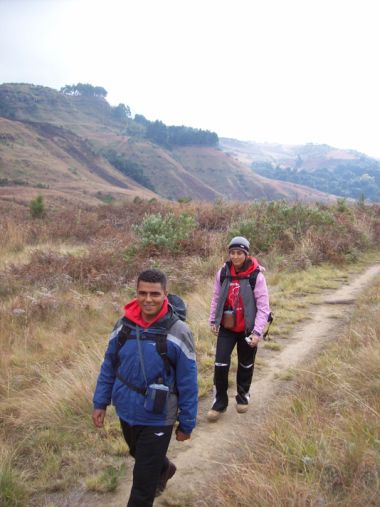 Children of Fire is making a new base in North Africa.
The scenery is Parisian in parts, Mediterranean, Middle Eastern – a feast of flavours to the eye.
Surgery is First World and safety on the streets is simply not an issue.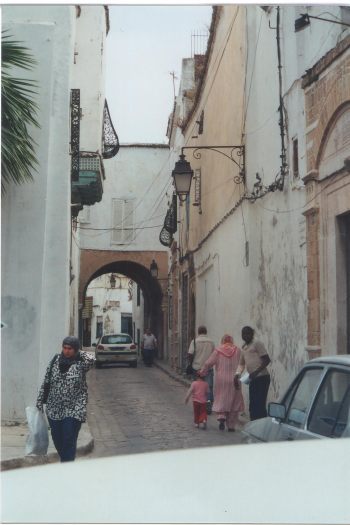 The charity director outside the superb Ben Arous Hospital which officially opened on 23rd June 2008 in Tunis.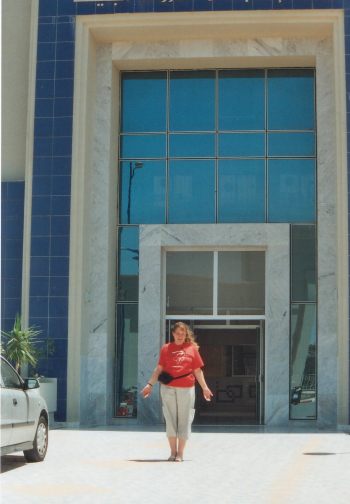 Two Tunisian burns survivors Sameh Chiboub (18) and Ben Ali Yassine (16) with their fathers, outside the Aziza Othmana Hospital in Tunis, Tunisia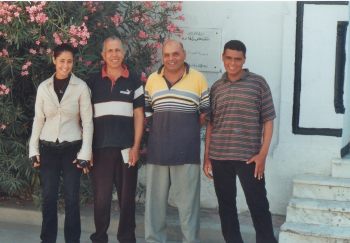 Pupils Rachid Dahiye and Boipelo Motheogane with their teacher Mortain Dube from the Johannesburg School for Blind, Low Vision and Multiple Disability in May 2008.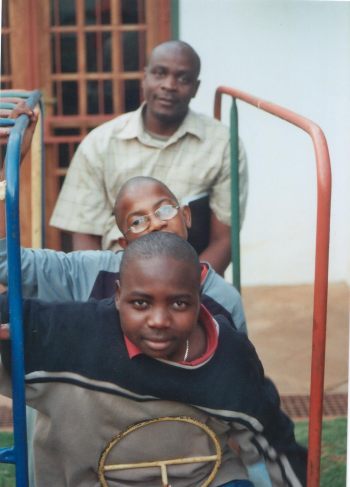 Facial tattoos in rural women date back to the 1960s.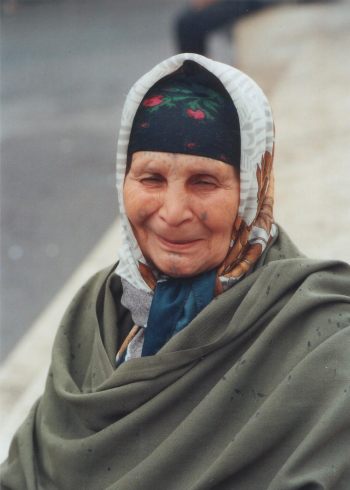 The Aziza Othmana Hospital in Tunis was the centre for burns treatment until the new Ben Arous Hospital opened in late June 2008.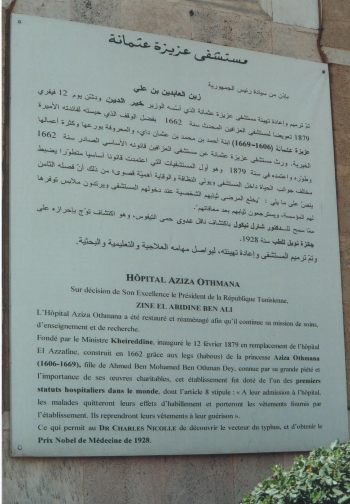 White door studded with black nails, typifies the architecture of Tunis.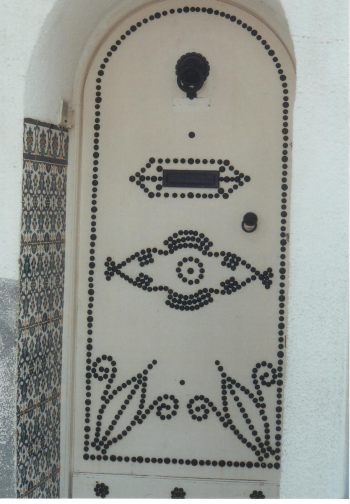 North Africa - blue door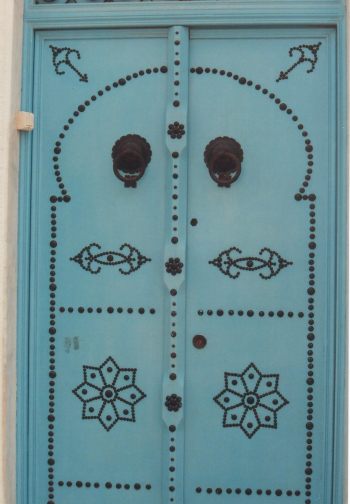 Knocking on the door of North Africa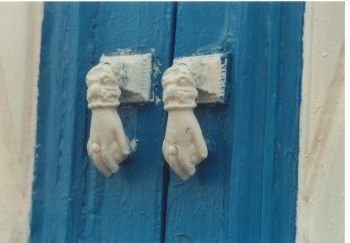 Tunis-on-sea (fishy motives on doors)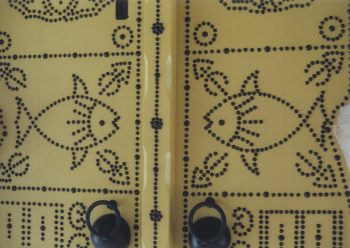 Burglar bars with a North African twist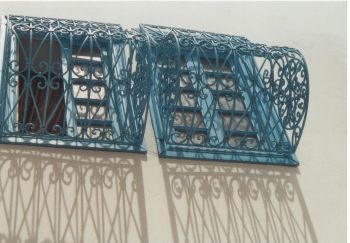 Kadamalla H Hamat, grandmother of the first burns survivor Children of Fire treated in Tunis: Rachid Dahiye

Infection is the biggest potential problem for burns survivors. At Tunis's new Ben Arous Hospital all used materials, bedding, dressings, etc exit the intensive care unit through a sealed hatch into a special corridor. Only sterile materials enter the patient's room through the door.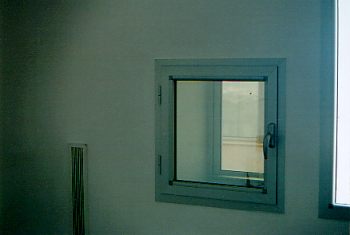 Making sandcastles with young doctor Haikel Oueslati on the beach at Marsa in June 2008.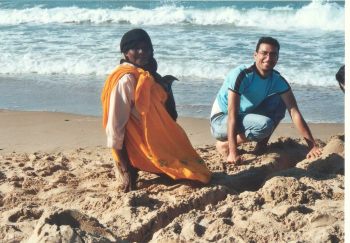 The view from burn patients windows at the new Ben Arous Hospital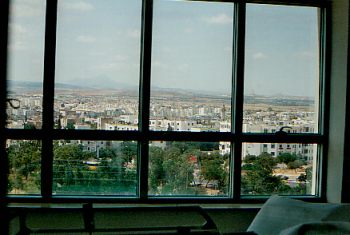 Each burn survivor in the new public Ben Arous Hospital intensive care unit in Tunis is isolated from other burns survivors to combat the risk of infection. They have sealed sink and drainage units on a par with the systems in place in the burns unit in Netcare's private Milpark Hospital in Johannesburg, South Africa.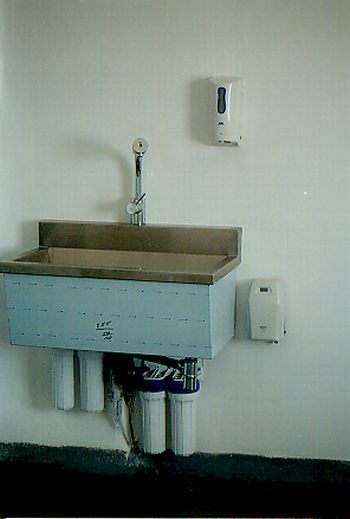 Grandmother of burns survivor makes sandcastles on the beach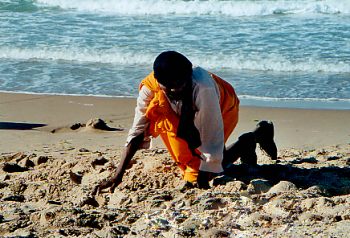 Children of Fire took puppets to patients in Aziza Othmana Hospital, made by South African children for North African children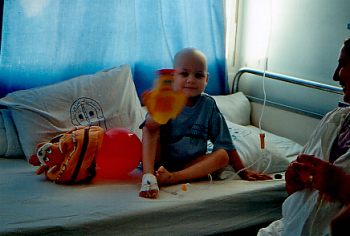 North Africa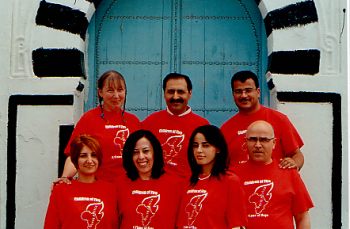 Trustees designate meet in June 2008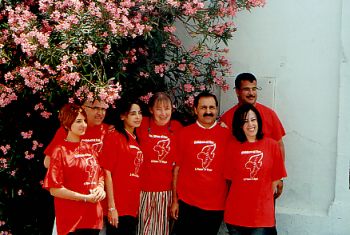 Doctor, physio, patient and grandma, Tunis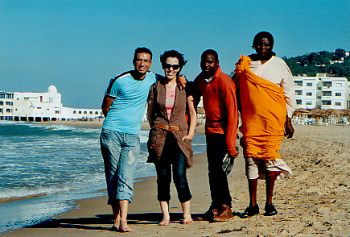 Rachid's grandma and the Chief of the Massaleit learning English for "nose"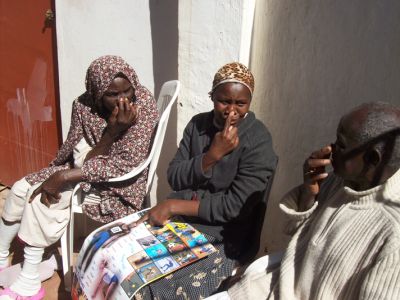 Kadamalla, Rachid's grandma, being taught crotchet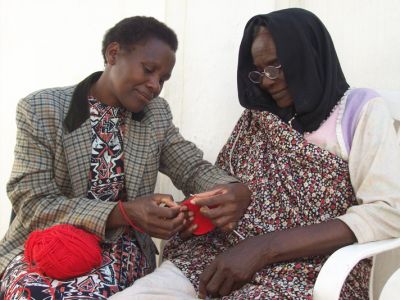 Kadamala and teacher Oztie joking at the pronunciation in their lessons